Get better with hypnosis and NLP! Get rid of stress and anxiety. Recover Self-Worth and Confidence
Anne-Laurence Fritsch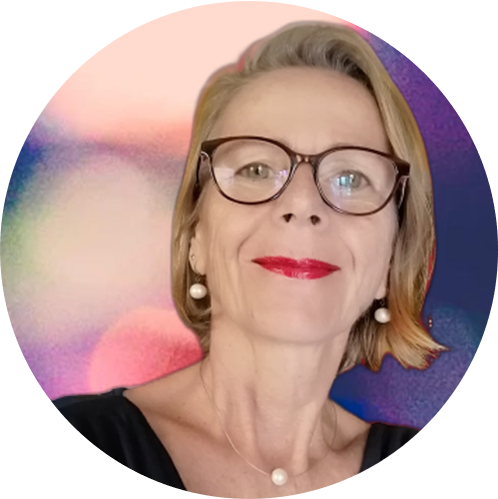 Hello everyone !
I am Anne-Laurence Fritsch, Manager of ICA Ltd in Reunion Island since 1998, SQHP Senior Certified Bilingual Hypnotherapist, NLP (Neurolinguistic programming) Coach and Kinesiologist.
I am an expert in stress and anxiety management, specialized in the treatment of fear, phobias, psychosomatic illnesses, addictions and existential crises.
I am also a Professional Trainer in Ericksonian Hypnosis and the Psychobiology of Mind-Body Healing.
I help people who have lost purpose in their personal or professional lives to get rid of their stress and anxiety in order to be able to face and overcome the challenges of recovering self-worth, dignity and confidence
In the past 15 years I've helped over 2,000 people get rid of their stress, anxiety, and stress-related issues such as psoriasis, digestive problems, eczema,... and existential crisis, mainly with Ethical Hypnosis & NLP Coaching.
In most cases, 2 to 3 sessions in Ethical Hypnosis were sufficient to get rid of their main issue
You can book an on-line session with me at this link : https://bit.ly/ONLINEHYPNOSIS
or plan a free appointment with me to evaluate your needs and see how I can help you with NLP coaching, hypnosis or kinesiology: Click HERE
To find out more about how my therapeutic approach can help you, please visit this page further
Why and How does Hypnosis work ?
Click here to book a 30 minutes free discovery session to evaluate your needs
To book a hypnotherapy session on line, please click here
To book a kinesiology session on line , please click here
I also provide supervision to beginning Hypnosis Practitioners
My qualifications & Professional Background
---
University Diplomas :
Bachelor of Arts, Double Major in Anthropology/sociolinguistics & Foreign languages (University of Western Australia)

DipEd (Diploma in Education) University of Sydney, Australia

Diploma in Interpreting and Translating (University of Paris 8, France)
Certifications and Professional Titles:
PSYCHO-ENERGETIC THERAPIES:
Diploma in professional Kinesiology PKP (Touch for Health - Educational Kinesiology - 3 in-one concepts

Reiki Usui (MASTER)
COACHING
NLP MASTER (NEUROLINGUISTIC PROGRAMMING) - Espace de Performance. INLPTA Accreditation
HYPNOSIS
Pratictioner in Ericksonian Hypnosis - i.d. com International, Québec, Canada INLPTA Accreditation

Pratictioner in Humanist Hypnosis - Institut Français d'Hypnose Ericksonienne, Paris, France
Counseling hypnotherapist - IACH, British Columbia, Canada
GQHP (General Qualification in Hypnotherapy Practice). Validation by GHSC (General Hypnotherapy Standards Council, UK). Registration Licence Number 4845.
SQHP (Senior Qualification in Hypnotherapy Practice).

Registration Licence Number

3928.
Diploma in Past Life Therapy - The Past Life Therapists Association PLTA
Operator in Flash Hypnosis® & Integrative Flash hypnotherapy® - Institut Européen d'Hypnose Intégrative®, Paris, France
Diploma in Cognitive Hypnotherapy - Oxford School of Hypnosis.
Hypnotherapist Certified by AFNH (Association Française de Nouvelle hypnose) in Ericksonian Hypnosis and Brief Therapies. Paris, France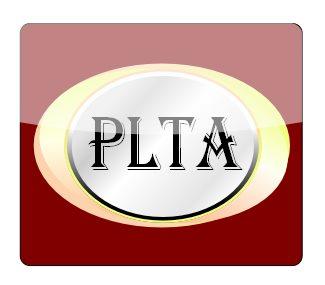 Special Training in Ericksonian Hypnosis & Hypnotherapy:
Hypnosis and eating disorders

.

Association França

ise de Nouvelle Hypnose

(AFNH

).

Trainer: Olivier Perrot, President of AFNH

, Psychologist in charge of training Health Professionals at the Paris Scool of Medicine

Cognitive Hypnotherapy. Oxford School of Hypnosis, Oxford, UK.

Training in Flash Hypnotherapy©
PROFESSIONNEL BACKGROUND:
I HAVE BEEN IN THE TRAINING FIELD FOR OVER 30 YEARS
I lived and worked in Australia for 20 years.
For about 6 years I taught ESL and TESOL in Language Schools for Adults in Sydney and for 4 years I worked as a French Language Adviser and Teacher Trainer in the Multicultural Education Unit of NSW. I used to give conferences to teachers and publish teaching materials
I came to settle in Reunion in 1996 and founded my own current company in 1998. ICA-l'Energie Créatrice is a Teaching centre for Adults and Therapy office specialised in Hypnotherapy, NLP and kinesiology.
I am registered as a Bilingual Hypnotherapist in the GHR General Hypnotherapy Register in UK and in the Internationa Registar of Hypnotherapists http://www.hypnotherapistregister.com
I also train Health professionals and Adults in Ericksonian Hypnosis
My Professional Membersips :
International Association of Counseling Hypnotherapists IACH, Canada
Association Française de Nouvelle Hypnose, France AFNH

Syndicat d'Hypnose Francophone, Paris

General Hypnotherapy Register GHR, Grande Bretagne
http://www.general-hypnotherapy-register.com
Professional RC Insurance: Beazley N°B1302473PNPI/314 - legal Protection: Amavie N°02RB2011001/113
THERAPEUTIC METHODES I HAVE CONCEIVED - FRENCH REGISTERED BRANDS :
January 2009 : La Thérapie Manuelle énergétique TME®,

National Registration Number: 09

3 625 388
October 2011 : TransDouleur Alef Thérapie®, National registration Number:11 3 863 362
December 2013 : Hypnofocusing®,

National registration Number

: 13 4 056 596
Find out all about hypnosis and its benefits on my YouTube Channel